Enjoy a night out with friends and family in one of our specially-themed private rooms! Choose from five different rooms, all with their own unique vibe. Whether you're looking for a quieter space with a sit down feel, or a mix of high-tops and traditional dining, we've got you covered.
Fill out the form below to book a private dining experience you're sure to love. (If you need help choosing, just let us know what you're envisioning and we're happy to suggest a space!)
OneLove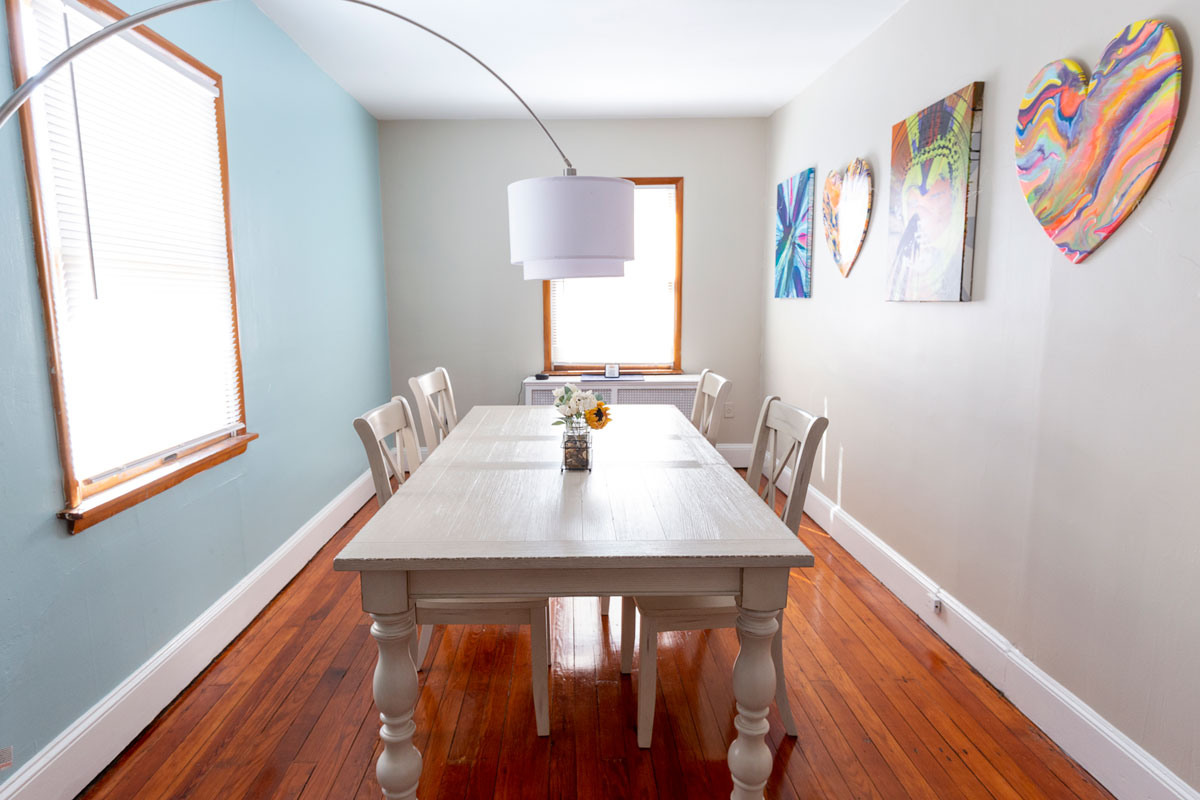 The artwork there has a feeling love and kindness.
Imagine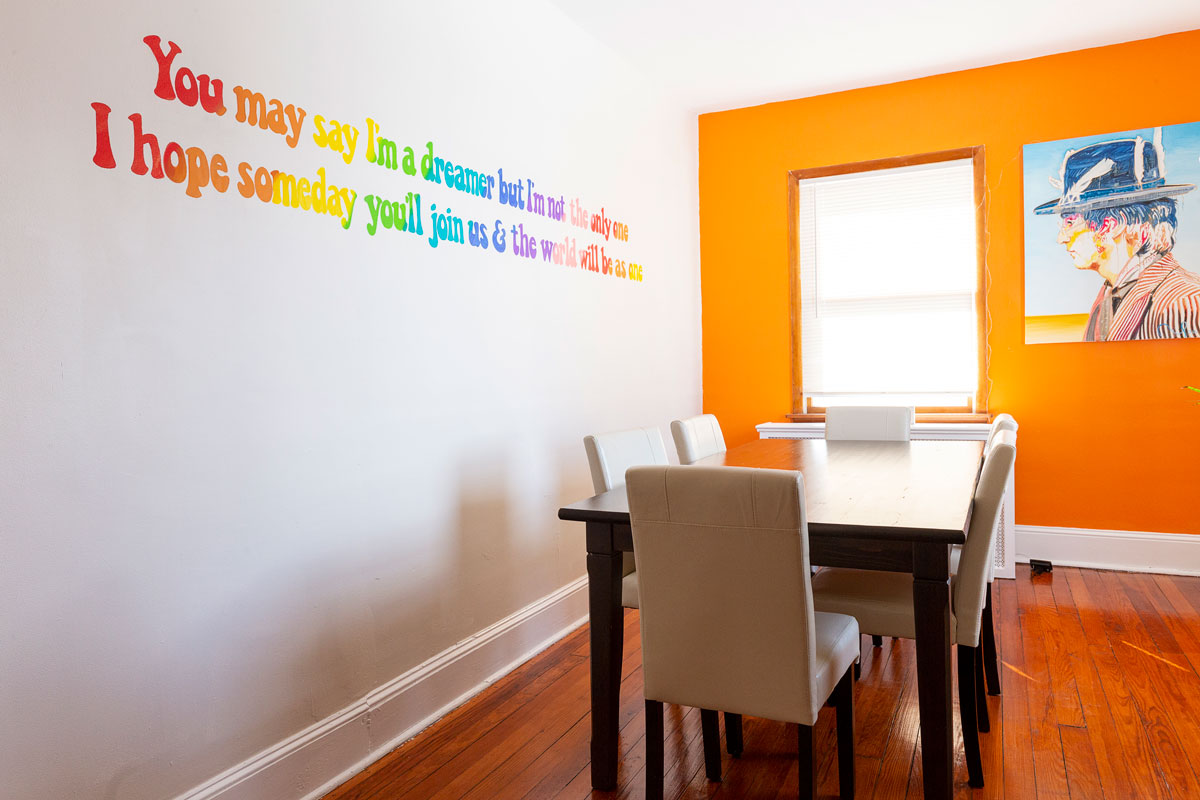 Walk in and you will see why!
Painting is John Lennon and chorus to Imagine painted one the wall.
Wiz Wit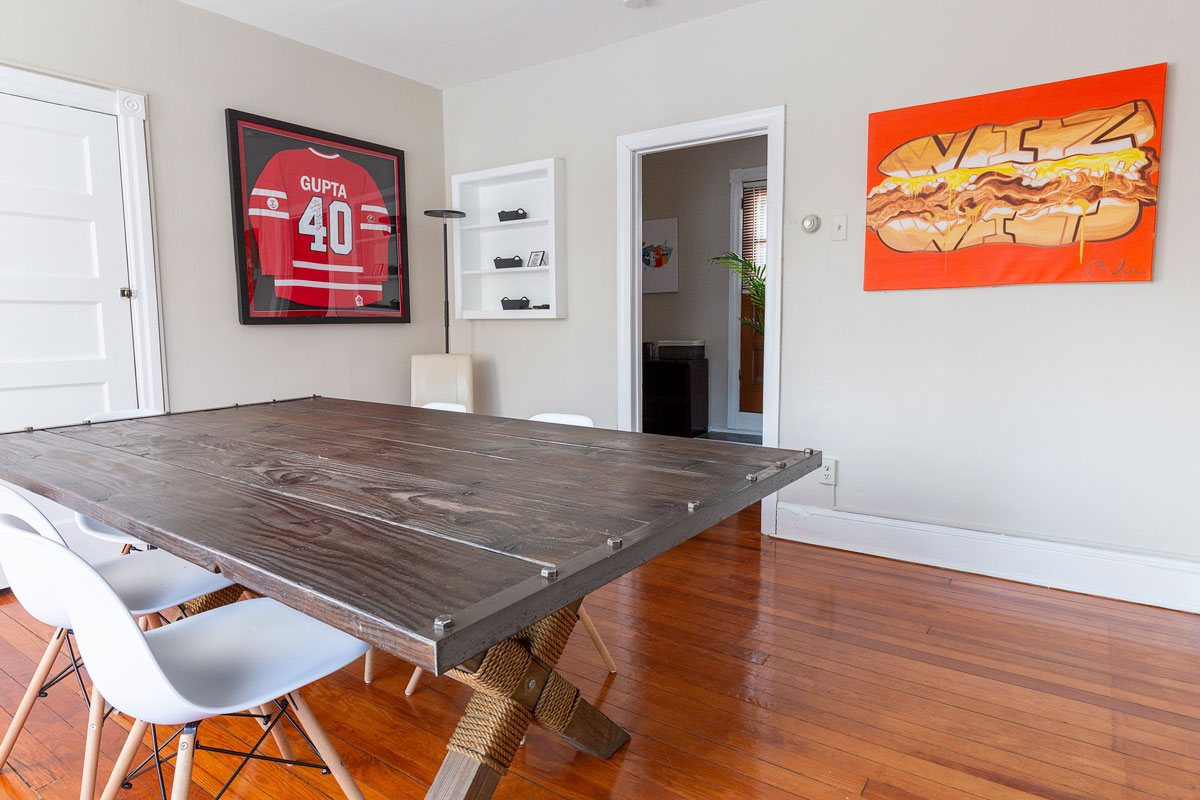 There is a a cheesesteak wiz wit painting in the room so that's the namesake.
Gratitude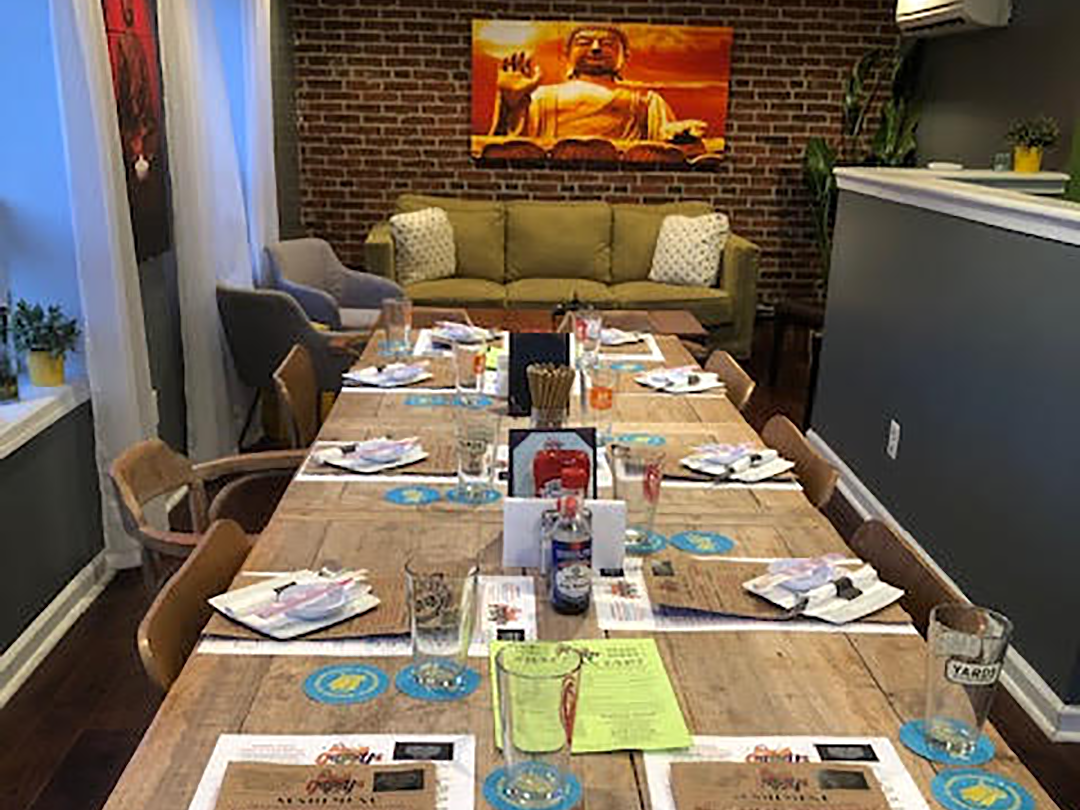 Room where we hold dinners to benefit local charities.
Book One of Our Private Rooms